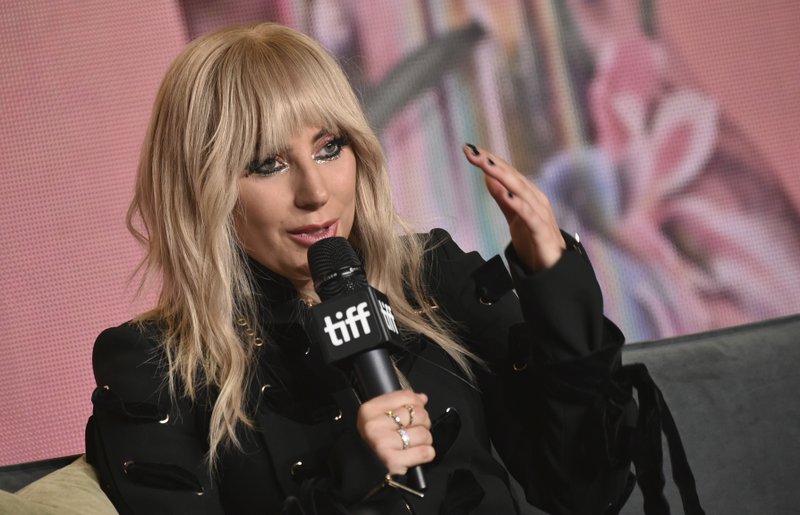 TORONTO (AP) — Lady Gaga says that she's planning to take a "rest" from music and "slow down for a moment for some healing."
The pop star was at in Toronto on Friday for a pair of concerts and to premiere a Netflix documentary about herself, "Gaga: Five Foot Two." The film, playing at the Toronto International Film Festival, chronicles her life, February's Super Bowl performance and her struggle with chronic pain.
Gaga teared up speaking to reporters about her health issues. "It's hard," she said, "but it's liberating too."
The singer said that she'll still be creating during a break from music. "It doesn't mean I don't have some things up my sleeve," said Gaga.
Gaga recently shot a remake of "A Star is Born," co-starring Bradley Cooper.