10 Things to Know for Today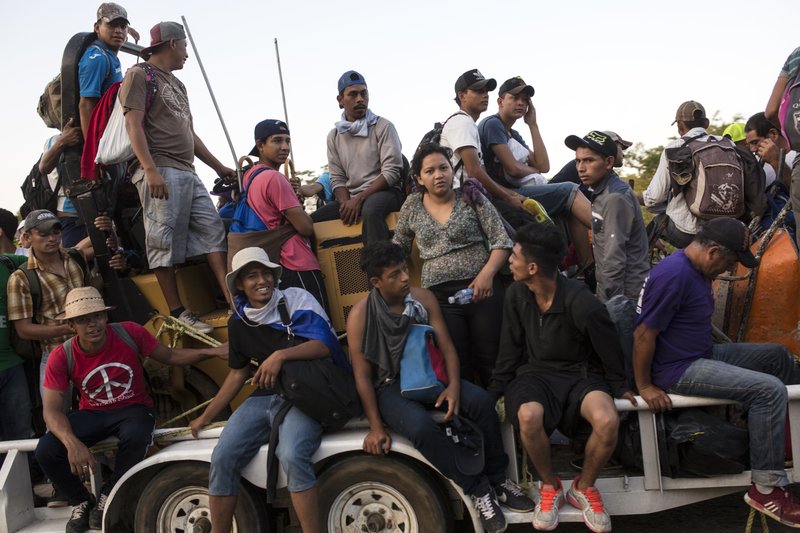 Your daily look at late-breaking news, upcoming events and the stories that will be talked about today:
1.
PACKAGES TO DE NIRO, BIDEN SEIZED, SIMILAR TO PIPE BOMBS
Suspicious packages addressed to actor Robert De Niro and former Vice President Joe Biden are intercepted, and investigators say they are similar to crude pipe bombs sent to former President Barack Obama, Hillary Clinton and CNN.
2.
'IT'S ALMOST SCARY TO TALK POLITICS WITH PEOPLE'
With harsh rhetoric by politicians on the rise, some voters are expressing concern the country is spiraling into new territory.
3.
HOSPITALS AROUND GLOBE ILLEGALLY IMPRISON PATIENTS
Hospitals are unlawfully detaining patients who cannot pay their medical bills in Kenya and over 30 countries, including Congo, India and China, an AP investigation finds.
4.
CHANGING STORY AGAIN, SAUDI ARABIA SAYS KILLING WAS PLANNED
Saudi prosecutors say the killing of journalist Jamal Khashoggi was planned, reflecting yet another change in the shifting Saudi Arabian account of what happened to the writer who was killed by Saudi officials in their Istanbul consulate.
5.
WALL STREET VOLATILITY BACK WITH A VENGEANCE
Investors are worried about rising interest rates and trade tensions, which could affect corporate profit growth and stock prices.
6.
HARDSHIPS HITTING MIGRANT CARAVAN
Sickness, fear and police harassment is leading to attrition as thousands continue their exodus toward the U.S. border, with many complaining of exhaustion.
7.
FREED JAPANESE HOSTAGE WAS LIVING IN 'HELL'
Freelance journalist Jumpei Yasuda, 44, is back in Tokyo after spending three years in captivity by al-Qaida's branch in Syria.
8.
WHAT CHINA BUILDING BOOM HAS UNCOVERED
Rapid construction is churning up a motherlode of new dinosaur fossils, turning one paleontologist into a star.
9.
SOME STATES GIVE COVER TO JACKPOT WINNERS
South Carolina and seven other states allow anonymity to Mega Millions winners, so the winner of the $1.537 billion prize in Simpsonville can keep their identity hidden forever.
10.
FROM PLAYOFF FLOP TO WORLD SERIES ACE
David Price earns his second postseason victory in a row and moves the Boston Red Sox halfway to yet another Series title after a 4-2 win over the Dodgers.