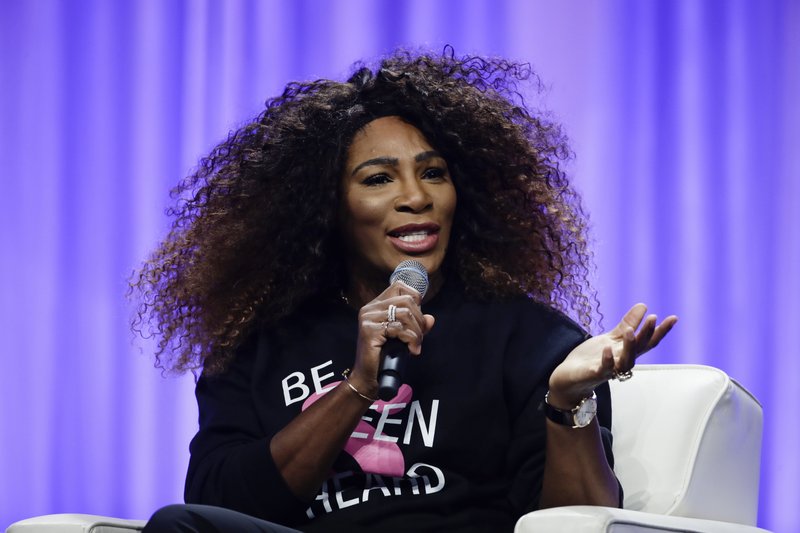 PHILADELPHIA (AP) — Serena Williams has opened up about parenting, motherhood and her own insecurities during a women's conference in Philadelphia.
The tennis star was one of a number of speakers Friday at the Pennsylvania Conference for Women.
She told the group of about 10,000 attendees: "I always have these insecurities that I'm not good enough as a mom. We all go through these different emotions that we all don't feel comfortable talking about. But I think we should."
The Philly Voice
reports
she also spoke about the disparity in health outcomes between black and white mothers and her status as an inspiration for working moms.
She wrapped up by saying she wants her 1-year-old daughter to grow up in a world where women support other women.
She says "the success of another woman should be the inspiration to the next."