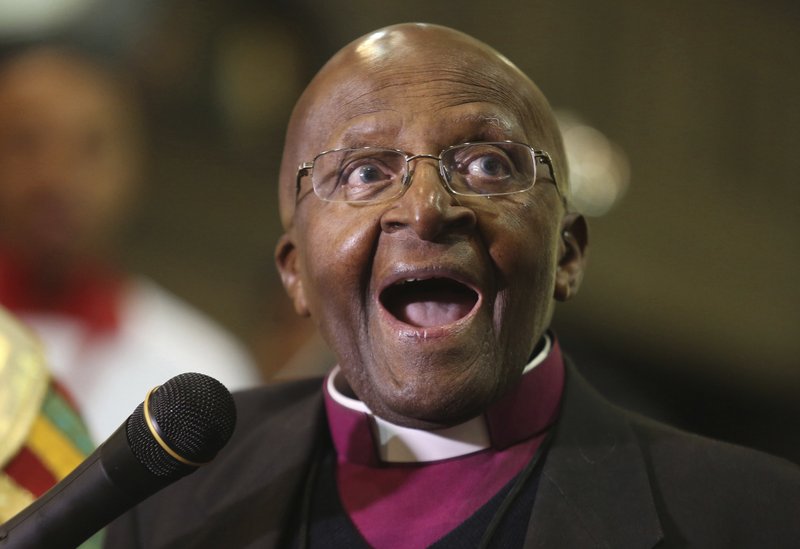 JOHANNESBURG (AP) — Former South African archbishop Desmond Tutu is recovering at home after being treated at a Cape Town hospital for more than two weeks.
The foundation named after the anti-apartheid activist and his wife, Leah, on Friday thanked people who sent messages and prayers for the Nobel laureate's "swift return to his feet."
The foundation says Tutu, who has been treated for prostate cancer for years, is regaining strength.
Tutu turned 87 years old on Oct. 7 while he was in the hospital. He was taken there for tests on Sept. 27.