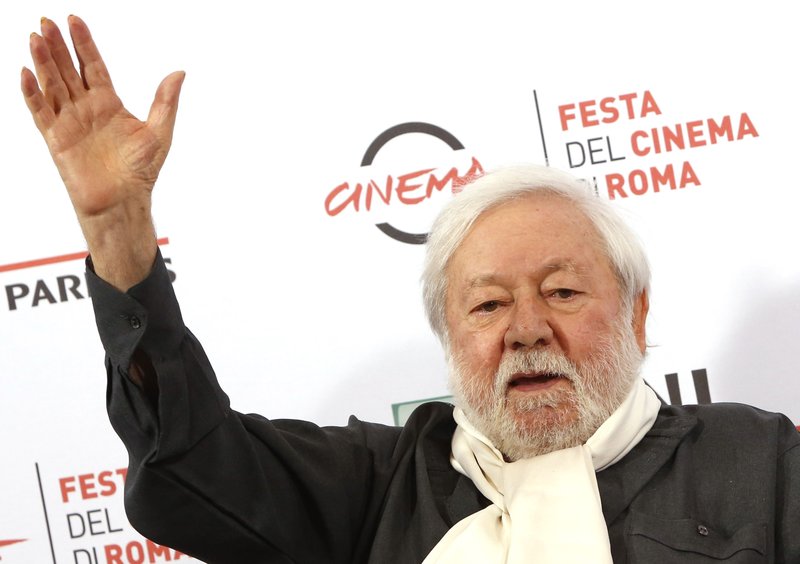 ROME (AP) — Paolo Villaggio, a comic actor whose invented workplace characters interpreted Italians' foibles, died Monday in Rome at 84.
His children said Villaggio had been debilitated by complications of diabetes for some time.
Widely popular in Italy, Villaggio expressed his comic qualities through slapstick, satire and irony.
Fellow comic actor Roberto Benigni says Villaggio's iconic character, accountant Ugo Fantozzi, "represented us all." Villaggio invented the Fantozzi character, first in a book, then as the main character in 10 films.
"He was a pitiless child, revolutionary and liberating" and the "greatest clown of his generation," Benigni said of Villaggio's most celebrated roles.
Fantozzi interpreted Italians' worst fears about making fools of themselves in the workplace. The character also allowed them to laugh at themselves as Italians entertaining fantasies about obtaining a job for life, said to be every parent's dream for their child, at least during the economic boom years of the 1960s and 1970s.
Another popular character he invented was timid office worker Giandomenico Fracchia.
Villaggio, a cabaret, TV and film actor, appeared along with Benigni in Federico Fellini's last movie, "La Voce della Luna" in 1990. Villaggio acted in films by some of Italy's top directors, including Lina Wertmuller, Mario Monicelli and Ermanno Olmi.
In 1992, he became the first comic to win the Venice Film Festival's Golden Lion career award.
The Vatican newspaper L'Osservatore Romano, reporting his death, said Villaggio "knew how to marry, like no other in Italy, Italian comedy's social analysis to the perfect rhythms of slapstick, also known as physical comedy."