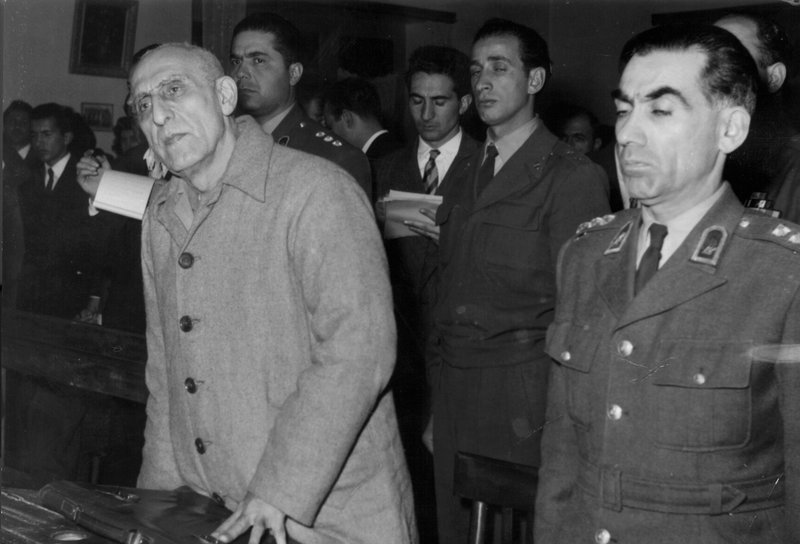 Your daily look at late-breaking news, upcoming events and the stories that will be talked about today:
1.
TRUMP ADMINISTRATION SETS TRAVEL RULES
The new criteria for visa applicants from six mainly Muslim nations and all refugees require that they have a "close" family or business tie to the U.S.
2.
POPE'S FINANCE CHIEF FALLS UNDER SUSPICION
Cardinal George Pell takes a leave of absence as the Vatican's finance czar after police in his native Australia allege he committed sexual assault years ago.
3.
WHY GOP'S IN A TIGHT SPOT
Congressional Republicans are stymied over health care. But after seven years of promising to repeal and replace Obama's law, they risk political disaster if they don't deliver.
4.
FRESH TWIST IN VENEZUELA'S POLITICAL CRISIS
The country's highest court bars the chief prosecutor from leaving the country hours after she accuses President Maduro of "state terrorism."
5.
CHINA, HONG KONG ACKNOWLEDGE TIES THAT BIND
China's President Xi is greeted by supporters waving red Hong Kong and Chinese flags as he arrives to mark two decades since China took control of the former British colony.
6.
DOCUMENTS FILL GAPS IN HISTORICAL RECORD
Newly published State Department papers related to the U.S.-backed Iran coup in 1953 offer fresh insight into events that pushed the country to its Islamic Revolution.
7.
HOW CONGRESS IS ONE-UPPING TRUMP
Going beyond any of the president's requests, the GOP-controlled Congress is adding tens of billions of dollars to the annual defense bill to pay for active-duty troops, combat aircraft and ships.
8.
'IT LOOKED LIKE ... THE WHOLE SKY WAS ON FIRE'
A wildfire burning through a dense Arizona forest forces thousands of people from their homes.
9. WHO'S GOT LAST WORD ON FIRST QUARTER
The Commerce Department is issuing the final estimate of how the U.S. economy performed in the January-March quarter.
10.
TENNIS STAR BACK AFTER ATTACK
Just seven months after she was stabbed by an intruder at her home, Petra Kvitova is the front-runner to win a third title at Wimbledon.