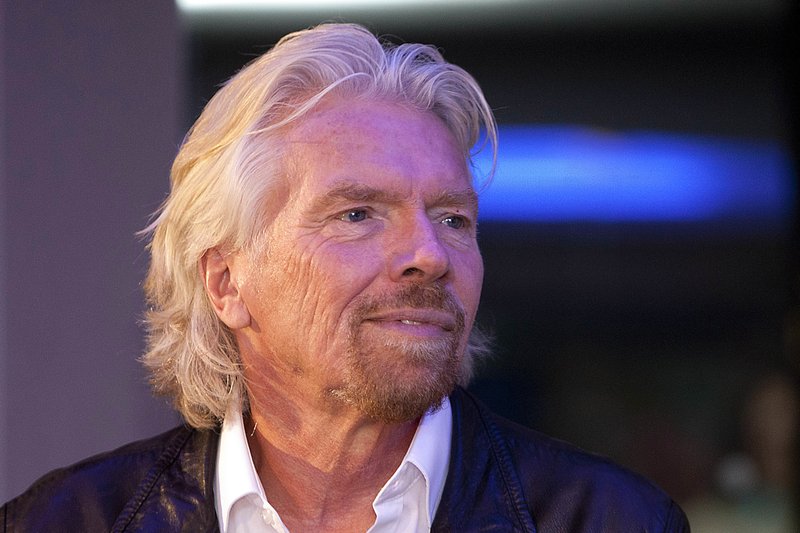 LONDON — Global business leaders are reassessing their ties with Saudi Arabia, stoking pressure on the Gulf kingdom to explain what happened to a dissident writer who disappeared after visiting its consulate in Istanbul.
British billionaire Richard Branson on Friday suspended business links with Saudi Arabia, and Uber CEO Dara Khosrowshahi said he might not attend a major investment conference in the country this month amid reports that Jamal Khashoggi may have been killed at the Saudi consulate in Turkey's financial center.
"What has reportedly happened in Turkey around the disappearance of journalist Jamal Khashoggi, if proved true, would clearly change the ability of any of us in the West to do business with the Saudi government," Branson said in a statement.
Branson, founder of Virgin Group, says he will suspend his role as director in two tourism projects in Saudi Arabia while an investigation takes place. He also is putting on hold discussions about a proposed Saudi investment in space companies Virgin Galactic and Virgin Orbit.
Saudi Arabia is facing increasing international pressure to clarify what happened to Khashoggi, a Washington Post columnist, with U.S. President Donald Trump and British Foreign Secretary Jeremy Hunt among those demanding answers.
Khosrowshahi is scheduled to speak at the Future Investment Initiative conference, and event loosely nicknamed the "Davos of the Desert" that takes place Oct. 23-25 in the Saudi capital, Riyadh.
"I'm very troubled by the reports to date about Jamal Khashoggi," Khosrowshahi said. "We are following the situation closely, and unless a substantially different set of facts emerges, I won't be attending the FII conference in Riyadh."
The decision could put Khosrowshahi and Uber in an awkward spot because Saudi Arabia's Public Investment Fund owns about a 5.6 percent stake in the privately held ride-hailing app. The fund invested $3.5 billion 2016 as Uber was growing quickly.
The investment conference lists dozens of expected speakers, including JPMorgan Chase CEO Jamie Dimon, Blackrock Chairman Larry Fink and U.S. Treasury Secretary Steve Mnuchin, the latter confirming Friday that he will go.
"I am planning on going at this point," he told broadcaster CNBC. "If more information comes out and changes, we could look at that."
Joe Kaeser, the president and CEO of German industrial giant Siemens AG, also still plans to attend for now.
The Financial Times, which is listed as a media partner to the event, announced it would no longer be doing so. Bloomberg also said it would no longer serve as a media partner, thought it planned to cover the event.
CNN canceled its partnership, and said its anchors and reporters would no longer moderate panels. The New York Times and its business columnist Andrew Ross Sorkin similarly pulled out of the event. CNBC also said Friday it would not participate.
A list of confirmed speakers was later removed from the site of the event.
It is not clear how lasting an impact the scandal might actually have on business decisions, such as a Saudi investment in Uber.
But Madawi Al-Rasheed, a visiting professor at the Middle East Center of the London School of Economics, said it will encourage human rights activists to increasingly focus on corporations — as opposed to governments — to engender change in the kingdom.
Activists will be emboldened and keep seeking to target business leaders again. That could worry a regime that needs outside expertise and investment to carry out the vision of a country opening up to the world.
"A lot of NGOs from Amnesty to Human Rights Watch will be pleased to see the corporate world respond," she said.
___
David Rising in Berlin, Jon Gambrell in Dubai and Tom Krisher in Detroit contributed to this report.
___
This story has been corrected to show that Istanbul is not the Turkish capital; Ankara is.