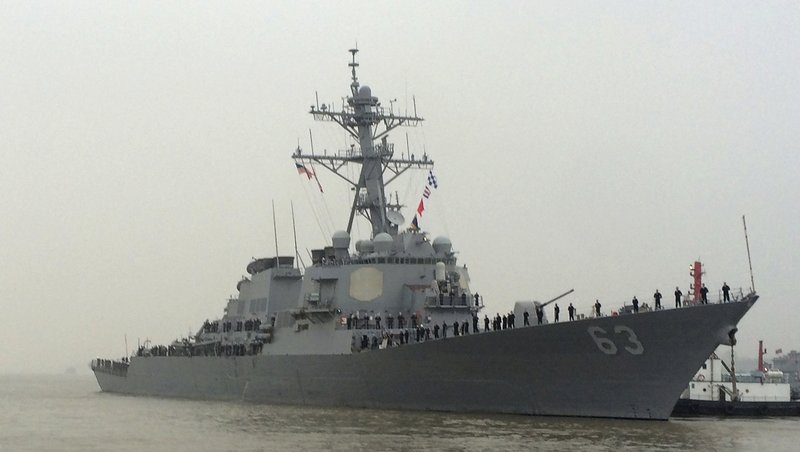 WASHINGTON (AP) — A U.S. Navy destroyer in the South China Sea sailed near a tiny island disputed by three Asian governments as part of an operation affirming the right to passage, a U.S. defense official said Sunday.
The Chinese government, which joins Taiwan and Vietnam in claiming Triton Island, accused the U.S. of trespassing in its territorial waters when the USS Stethem came within 12 nautical miles of the island.
The U.S. Pacific Fleet had no comment on China's statement or specifics about the Stethem's operations.
A U.S. defense official, who was not authorized to speak by name and requested anonymity, said the Stethem conducted a routine "right of innocent passage" exercise on Sunday.
Such exercises are used to bolster the argument that nations cannot claim that prior notice is required before passing through territorial waters as allowed under international agreement.
In a written statement, China's foreign ministry spokesman Lu Kang said the U.S. action constituted "a serious political and military provocation" and that such operations "violate China's sovereignty and threaten China's security."
"The Chinese side will continue to take all necessary means to defend national sovereignty and security," the statement said.