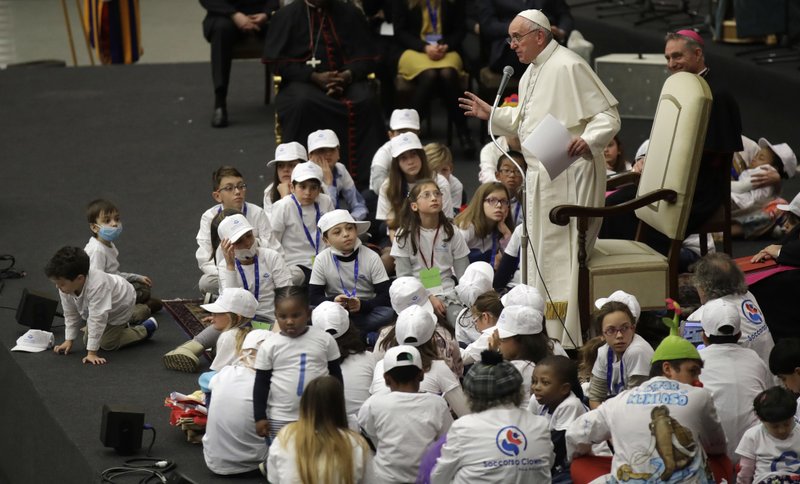 Your daily look at late-breaking news, upcoming events and the stories that will be talked about today:
1.
WHAT CAUSED ERUPTIONS IN TRUMP'S TWEET
President Trump crowns his weekend rage against the news media with a mock video that shows him pummeling a man in a business suit — his face obscured by the CNN logo — outside a
wrestling
ring.
2.
HOW OBAMACARE COULD BE REPEALED
President Trump is holding open a repeal-only option if Republicans can't reach agreement on a Republican bill to repeal and replace former President Barack Obama's health care law over the July 4 recess.
3.
CHINA'S XI WARNS TRUMP
The Chinese premier's comments in a phone call with Trump follow Beijing's displeasure over U.S. arms sales to Taiwan, U.S. sanctions against a Chinese bank over its dealings with North Korea and the sailing of a U.S. destroyer in the South China Sea.
4.
AP INVESTIGATION: FOCUS AT POPE'S HOSPITAL FOR KIDS PUT PROFITS OVER PATIENTS
An Associated Press investigation has found that the mission of the Vatican's showcase children's hospital under its past administration shifted to focus on profits over patients, risking children's health.
5.
ISLAMIC STATE GROUP MAKES LAST STAND IN MOSUL
As Iraqi forces appear on the cusp of full victory in Mosul and the battle for Iraq's second-largest city nears its end, suicide bombers killed at least 15 people.
6.
WHICH ICONIC AMERICAN WATERWAY IS CELEBRATING ITS BICENTENNIAL
This Fourth of July marks the 200th anniversary of the ceremonial first digging for the construction of the Erie Canal, which would change history by linking New York City to Buffalo and the American heartland.
7.
QATAR GETS BRIEF REPRIEVE
Arab nations in dispute with Qatar extend their deadline to Doha by 48 hours, after request by Kuwait's emir.
8.
SUSPECT IN MISSING CHINESE SCHOLAR CASE LINKED TO FETISH SITE
A website that hosted an "Abduction 101" forum linked to the suspect in the kidnapping of the University of Illinois scholar bills itself as the most popular sexual fetish networking site on the internet.
9.
A NEW GENERATION DOMINATES BASEBALL'S ALL-STAR GAME
Aaron Judge, Carlos Correa and Nolan Arenado are among 12 first-time starters elected for the All-Star Game at Miami on July 11, the most since voting was returned to fans in 1970.
10.
WHO BEGINS HIS WIMBLEDON TITLE DEFENSE
Andy Murray's No. 1 ranking is also at stake, as he struggles to recover from a sore left hip.